Developing Your Child's Speech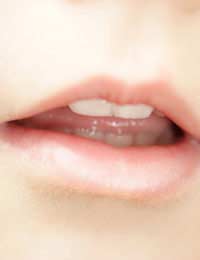 Helping your child to develop and perfect their verbal skills is one of the best life skills you can give to them. While children learn from imitation and repetition, they do need encouragement and practice to perfect their language skills.
First Sounds
When your baby first starts making sounds, they are copying the shape your mouth takes when you speak. That's why it's so important to communicate with your baby, and read to them from an early age. Eventually, those sounds will develop into noises that are associated with everyday objects. For example, a cat will not be a cat – it will be a "miaow". A train won't be a train, but it will be a "choo choo". This is a very good start for any child, and is an important part of language development.
When your child repeats its first word, it is likely to be something or someone they see every day. Usually, your baby's first words will be nouns such as:
Mummy
Daddy
Nanny
A brother or a sister's name
A favourite animal
A favourite television character
Looking At How Children Understand Language
Although your baby's language is limited at the moment, their understanding of what you say, and what is happening, is much greater. Your baby may say "Daddy" when he leaves the room, but you can encourage further speech when you reply by saying: "Where is Daddy", "Daddy is coming back in a minute" and so on.
It isn't long before your child will increase their vocabulary to include words such as "gone" and "more". These two words are quite important to your child. They can be incorporated into a lot that happens around the house. Now that they know these two very important nouns, your child will begin to naturally create sentences.
Daddy gone
Mummy gone
More juice/drink
Eventually, your child will start to learn verbs. Verbs are words that describe a particular action, like run, eat, cry, sit and stop. Once your child is using these types of words, communication becomes much easier. Even with a limited amount of verbs and nouns, you and your child can communicate easier than before. Sentences such as "Mummy eat dinner" will soon start to develop.
The next step is learning adjectives. Adjectives are the words that describe things rather than the verbs that describe actions. When your child starts to incorporate adjectives into their speech, things definitely become much more interesting! Most parents and carers will start with the colours of objects, clothes and toys. It is easy to help your children learn the words, and the association of the colours if you use them while you play. Instead of "where is your ball?" try saying, "where is your red ball" and so on. You will be surprised at how quickly your child will soon start to use the colours when talking about their favourite toys.
Other fun adjectives to use are words that might sound funny to your child. Phrases such as "wobbly jelly", "sticky buns" and "yummy biscuit" are always fun to use.
All Talk Together
You can be sure that once your child starts to talk, it's going to be difficult to get them to stop! This isn't a bad thing! They need lots of conversation back and forth to develop their language skills, and there should always be time for a good chat! Remember, children have the funny habit of picking up words that you'd rather they didn't say, so remember to watch your language!
You might also like...