Learning English: Adding Prefixes and Suffixes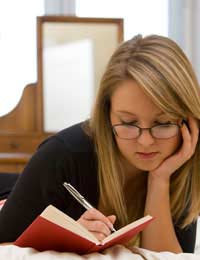 Before learning about prefixes and suffixes in the English language, we must first take a quick look at what root words are.
Root Words
Root words are words in the English language that has nothing added to it. A root word has a meaning and it stands alone as a word. Root words can be changed by adding prefixes and suffixes to it.
The following are a list of root words that can be adapted by prefixes and suffixes.
Clear
Use
Manage
Faith
Employ
What Are Prefixes?
Prefixes are what you add to the beginning of a root word. Prefixes usually change the meaning of the root word.
Comfort – Discomfort
Clear – Unclear
Way – Subway
Hurt – Unhurt
Every prefix you will add to a root word will have its own specific meaning. For example: adding the prefix 'un' to a word usually means 'not'. So, when you change the word 'hurt' to 'unhurt' it means that the subject is not hurt. If you change the word 'clear' to 'unclear' it means that it is not clear.
Spellings Of Root Words With Prefixes
More often than not, when you add a prefix to a particular word the spelling, of both the prefix and the root word, stays the same.
Un + Clear = Unclear
Tri + Cycle = Tricycle
However, there are exceptions to this rule. If you come across the prefix 'all', you will need to lose the second 'l' in 'all'.
All + Ways = Always
All + Together = Altogether
Dis + Appear = Disappear
There are times that you can add more than one prefix to some root words. You can also add prefixes to words that have suffixes attached to them.
Re + Dis + Cover = Rediscover
Re + Dis + Cover + Ing = Rediscovering
What Are Suffixes?
Suffixes are what you add to the end of the root word. Suffixes can be added to words that have prefixes already attached to them. Adding a suffix to a word may end up changing the meaning of the original root word.
The most common suffixes to be added to words are 'ing' and 'ed'. Suffixes usually make the word grammatically correct. So, the sentence will end up making more sense than the root word on its own. For example: instead of saying "I was talk to Richard" you would say "I was talking to Richard".
Walk + ing or + ed = Walking or Walked
Love + ly = Lovely
Say + ing = Saying
Occasionally, adding a suffix to a word will change the spelling of the root word. When you come across root words (usually one syllable words) that end in a singular consonant, you will need to double that letter before adding the suffix.
Dog + y – Doggy
Run + ing = Running
Sun + y = Sunny
When you come across longer root words (more than one consonant) that end in the letter 'l', you will need to double that 'l' before adding the suffix.
Usual + y = Usually
Travel + ing = Travelling
Cancel + ed = Cancelled
If the root words ends in a consonant, and the suffix starts with a consonant you won't need to double the connecting letter.
Commit + ment = Commitment
Prefixes and suffixes will give you the opportunity to increase your vocabulary by learning new words. They also give you the chance to be able to clearly communicate with other English speakers.
You might also like...