Is English Harder to Learn Than Other Languages?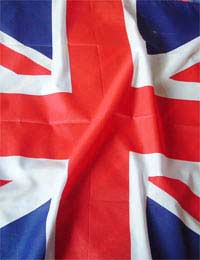 Many people would love the ability to speak multiple languages. So, with your mother tongue being the easiest language to learn, English should be your second. English, when learning basic levels, is fairly easy to master and it is used all over the world. The English language may be a large melting pot of different words, originating from Hebrew to German, but it is relatively simple to get to grips with.
How Easy is English?Exactly how easy English is to learn will all depend on where you originally come from. For example, it may be easier for people born in Western Europe to learn English as it is widely used as an alternative language. Whereas people living in countries that have no former knowledge of English as a written or spoken language, will find it more difficult to learn. This doesn't mean it is impossible, but it will be more of a challenge.
As with most languages, it is easier to learn how to effectively speak English than writing and reading it. Being surrounded by English in books, television and other learning materials is a great way to help with the learning process. Listening skills will need to be honed in order to learn English quickly and properly. This is because many people when they choose to learn a second language do so by using language CD lessons.
The Struggle With English Verbs and Syntax Rules
Regardless of the number of learning tools available to the English learner, many find it difficult to understand the English language. One of the main reasons why so many people find it difficult to learn advanced English is the number of verbs in the English language that do not seem to make sense. Then there are syntax rules, which govern how a sentence should be structured and what about the nouns, pronouns, irregular verbs and so on that confuse many a learner. With proper instruction and regular lessons, all of these components of the English language can be mastered. It may take time and patience from the learner, but the end goal of speaking, reading and writing fluent English is possible.
Where Does the English Language Originate?
The English language belongs to the language group that is classes as Germanic. It is also grouped with German, Swedish, Danish and Icelandic to name but a few. Some people believe that the romantic languages, which are French, Spanish and Portuguese are easier to learn as they have fewer rules and regulations where the learning the language is concerned.
It does not really matter which language is easier to learn when all is said and done. What matters is why the learner needs that specific language and how they go about learning it. A good teacher will be able to make any language easy to learn and will motivate the student to do better. Good resources are also a must when starting to learn English as a second language. No language is particularly 'easy' to learn, but with dedication, motivation and a passion for learning the English language will roll off the tongue like the learners own language.
You might also like...