Good Habits When Learning English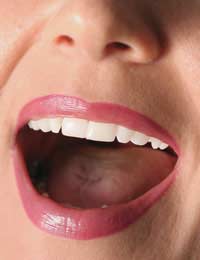 When you are learning English as a second language, it is important to learn through the use of good habits. Any student, whether learning to drive or learning a new language, will need to make sure they are learning good habits and not bad ones. Once Bad habits are formed, they are extremely difficult to break, and it will make learning that little bit harder.
If you are learning English as a second language through self-teaching methods rather than going to a class, it is important to find the right resources to help you. For example, just reading a translation book will not help you with your pronunciation.
You might think that your pronunciation of certain words and phrases is correct, but once you are faced with a native speaker, you may find that you were wrong. Good pronunciation is a good habit you will want to make sure you keep.
Why You Should Work On Pronunciation
Pronunciation is extremely important when learning English as a second language. It is the pronunciation that allows you to communicate easily with others. More importantly, it allows others to understand you.
It is vital that you listen to English speakers, whether that is an English speaking CD to go with a book, or in a classroom. There are lots of English words that are confusing unless you know how to pronounce them.
Often, in English, there are words that sound similar, but are not spelt the same way. Also, there are many words that when you look at them, offer you no clues as to how to pronounce them.
Look at the following words that may cause confusion:
Cough/off – These words sound very similar, however, they are spelt completely different.
Too/through/blue – These words also have similar pronunciation, but again, they are spelt differently.
Though/through/cough/dough/bough – These words all have similar spellings. In contrast, they are all pronounced differently.
So as you can see, there are words that are going to cause confusion in the English language unless you learn how to pronounce them properly. Then, you can learn to distinguish the different sounds and the meanings.
How To Start Perfecting Your Pronunciation
When you begin learning English as a second language, you should work on the different sounds letters make when you say them out loud. In the same way English children learn how to speak, read and write, you will need to do the same by learning the International phonetic alphabet. The phonetic alphabet is a list of all the sounds that the letters make when they are spoken; for example, 'sh', 'ee', 'ch' and so on.
Learning the correct pronunciation will make it much easier for you to decode what certain words sound like, and in what situation you should use them. Native speakers will be able to understand you, and you will be able to understand them. Advanced grammar, writing and reading can all wait until you have learnt the basics in pronunciation. Watching English television programmes and films is a good way to see how certain words are pronounced. Films and television programmes designed for children are a great starting point.
Working On Your Accent
A great way to remember the importance of good pronunciation is to remember it is like being able to sing in tune; it is easier for people to listen to and understand. Your accent will also be important when learning pronunciation.
When English students learn how to speak French, they are encouraged to speak in a French accent. This is because it's much easier to pronounce the words correctly if spoken in a French accent. So, when you learn English as a second language, make sure to also work on your accent, as it will make the learning process much easier.
Pronunciation and your English accent are two vital skills that will help you to become fluent in English. You will find communicating with others much easier and much more pleasant when you work on these two skills.
There are lots of resources on the Internet that you can listen to for free that will show you exactly how certain letters and words are pronounced. Make sure your first good habit when learning English is your pronunciation!
You might also like...