How to Become Fluent in Writing and Speaking English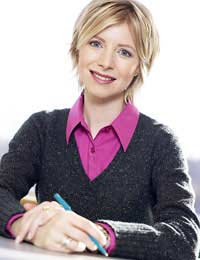 If you are currently learning English as a second language, there are four skills that you will need to become proficient in: reading, speaking, writing and listening. All four of these skills are very important if you wish to become fluent in English.
The reading and listening skills are known as input skills, whereas the speaking and writing are output skills. To master the speaking and the writing, you must first perfect the reading and listening skills. We will break down the four skills and look at ways that you can improve your English.
Reading
Don't pick up that epic novel just yet! The best way to start improving your English reading skill is to start with easy books. Books written for children are fantastic for getting to grips with simple words and sentence structure. Remember when you do read make sure you read actively. This means that as you read you should be thinking about the words that you know, the sentence structure, words that may be unfamiliar and so on.
Starting off simple is much better than attempting to read a book that only leaves you confused. Once you feel comfortable with a certain book, move on to a book that is a level above the last one. Most books that are written for children are classified with how difficult they are, so you can easily see what level you are at. Keep a note book with you as you read to enable you to write down words that you don't know or understand - you can always look them up later.
Listening
There are lots of ways to improve your listening skill when attempting to become fluent in English. Listening and speaking go hand in hand; you can listen to English CD's that are designed to help people that want to learn the language. These CD's usually teach you basic words and phrases and give you a chance to repeat them.
Another great way to improve your listening skill is to watch cartoons and programmes designed for children. These types of programmes avoid using slang and confusing words or phrases. Again, keep a note book to write down what you see, hear, understand or don't understand.
Speaking
As mentioned above, the English lesson CD's are great for practising your speaking skill. They will tell you what is going to be said in English in your own language, and you will then get chance to repeat the phrase in English. If you are learning English with a group of friends, try practising together and speaking only in English. The more you practise, the better you will get. You will find however, that your speaking skills will improve by leaps and bounds if you perfect your listening and reading skills.
Writing
Writing a foreign language is probably the hardest skill to learn. This is because the complexity of the written language compared to the spoken one is much greater. You will learn how to compose sentences, the correct usage of grammar and how to spell.
If you can become proficient in reading, listening and speaking English, the writing skill will eventually follow. A good idea when practising your other English skills is to take notes. This way, you will automatically progress with your writing ability.
When you are learning English as a second language, all four skills are very important. If you keep practising, you will eventually be fluent in all areas of the English language. When you are fluent in English, you will have a lifelong skill that will open up many doors.
You might also like...
It's good to learn English... We really should have those four skills. Continue sharing tips.
sai
- 19-Sep-12 @ 1:58 PM
My question is regardingpunctuation in English and the better way to learn it and if there's any similarity with latin punctuation.
Mary Light
- 18-Aug-12 @ 5:28 PM
You're right, the tips here really do apply when I was young my mom told me to read silently and now I'm almost proficient in four learning areas. I'll try to download audio books for improving my pronunciation because when I speak English my voice volume drops, in fear I might say something embarrassing or totally wrong.
I'm live in Laos,and i speaking father and mother language.But today,i learn to speak English by myself.But i don't know how to speak English very fluently.So i'm looking for someone to tell me.But now very glad to see everyone here
Hoy
- 11-May-12 @ 4:57 AM
Hello, I'm very intersted in English learning. My problem is i'm not fluent in speaking and when speaking with someone i can't understand when that person speaks too fats. How to solve that problem? thanks
djakislolo
- 21-Mar-12 @ 11:58 AM
Thank god I finally found this site.
Eddie boy
- 25-Mar-11 @ 11:25 AM