Learn English With Topic Based Resources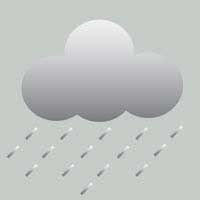 It is easier to learn about a subject when you know why you are learning about it. It is also much easier to learn English when you have something valid to talk about.
This is where topic based teaching and learning comes in very handy. Not only is topic based learning good for English, it also works very well in every other subject.
Using Topic Based Resources
You can also implement any topic into an English class and use that topic to explore language, sentence structure, grammar, spelling and lots more.
For example, you can introduce the topic 'weather' into the classroom. You can look at the various types of weather, scientific names for clouds, why weather changes and so on. With this topic in mind, you can discuss the words used to describe the weather and look at what types of words they are.
Possible Activities
An activity you could use is looking at describing words. Go outside with the class and ask them to pick words that describe how they feel in the weather. Do they feel chilly, warm, icy, etc.
You can also ask the class to use describing words for the actual weather. For example, is it cloudy, sunny, dry, wet, icy, etc?
You can get the students to draw, write and discuss what they have talked about in the classroom. Can they write a story involving the weather? Can they create a new type of weather – and if so, what would it look, sound and feel like?
The options are truly limitless when using topic based resources in the classroom. Using topic based resources allows you to provide a fun, interesting learning atmosphere.
Bringing Science Into An English Classroom
Just because you are teaching an English class, doesn't mean you have to sit around reading books all day.
You can bring small scientific experiments into the classroom that will inspire conversation and imagination in the children. You can also get your students to write about what they have seen, what they have learnt, and what they think will happen with the experiments you choose.
Not only does this allow them to think creatively about the language they are using, it will also allow them to see science at work.
Here are some more ideas for using topic based resources in the classroom, and a look at what topics you can introduce.
Dangerous Animals
Children love dangerous animals, to put it simply, they are fascinated by them! If you are using dangerous animals as your topic based resource, there are lots of things you can do to get the children involved.
Younger children will love singing songs about animals in the wild -they will also enjoy role playing as wild animals.
There are lots of stories available about animals to read in the classroom – and if you do struggle to find one – make one up instead! The children can help you fill in the blanks to the story.
Whether at home or in the classroom, children will love making and role playing with puppets made in the shape of dangerous animals.
Using animals as a topic based resource allows the children to do the following:
Learn and use animal vocabulary
Imagine and create their own dangerous animal to live in the wild
Listen and get involved in animal stories
Family And Friends
Children love to talk about family and friends, and it is a great topic based resource. You can start with getting the children to learn and understand the meanings of family words such as sister, auntie and so on.
You can also use the resource of family and friends for more complex discussions such as what makes a family, what makes a good friend and so on.
You can also get the children to make up a story about one of their family members or friends, or get the children to write about what they love about their family. A nice addition to this lesson would be using photographs and make a book about their own family and friends.
Another great activity is to use photographs of the child's family and friends. Make sure the photographs show different expressions and feelings. Get some cardboard and write the expressions and feelings down. Then, the child can match the photograph to the correct descriptive.
By using family and friends as a topic based resource, the children can do the following:
Use and learn descriptive words that describe people's personalities – are they cheery, happy, loud, quiet, etc
Practise words that describe people's physical features
Use and learn the words for certain family members – sister, brother, nana, etc
These are just some of the possible topic based resources you can use at home or in the classroom. Inspire the children to learn by letting them get passionate and involved in the lesson – whatever the topic.
You might also like...
I used the idea of family based learning in my reception class. I asked the children to bring in photographs of themselves when they were smaller and then got them to write about how they were feeling in the picture and why. We then passed the photographs round the class and the children wrote how they thought their friend's were feeling in the pictures. The kids loved doing this exercise and came up with some very imaginative ideas!
Ms Honey
- 17-May-12 @ 10:33 AM