Teaching English With Songs and Poems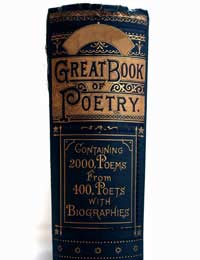 Using poems and songs when teaching English is a great way to expose your students to 'real English'. This is especially the case when using poems.
When using songs and poems to teach English, it can give the students the perfect chance to see creative and free thinking English.
Poems and songs can be used when teaching English in a variety of different ways. The more you use songs and poems in the classroom, the more uses you will find for them.
Where To Find Poems And Songs
It's very easy to find suitable songs and poems for your class by searching on the Internet. There are websites dedicated to published materials; as well websites that cover unpublished and amateur work.
Choosing The Right Poem Or Song
You will have to consider the level of language and understanding in your class to find the correct poem or song. The last thing you want is to have to explain every single word in the poem or song; if you have to do this, the lesson will definitely lose some of its spark.
On the other hand though, most students will be able to understand the poem or song if there are a few words above their level; so, don't be afraid to choose something that you may think is above their understanding.
With both poems and songs, you can use visual aids to help them with their understanding, or you could teach them certain words before you introduce the poem or song to the classroom.
Activities To Do When Using Poems And Songs
There are lots of things you can do in a classroom with songs and poems. Take a look at some of the activity ideas below and see if you can implement them in your own classroom.
Introducing A Topic
Songs and poems usually follow a specific topic. If you are introducing a topic to a classroom for the first time, a poem or a song can be a great way to make the topic more memorable.
For example, if you are introducing one of the world wars into a history class, you can use one of the many moving and interesting poems or songs about that period of time. This can be a good way to make the topic more 'real' than just reading about it in history books.
You could also introduce a season or the weather by using poems that illustrate these topics. For low level or young students, visual aids can also be used to support your introduction.
Putting Poems And Songs Into Order
When you have found a poem or a song that is suitable for the class you are teaching, print it out on to card and cut up the verses.
For this activity to work, the poem or the song must have some form of logical order. You can encourage the students to read the verses carefully and write down anything of interest. You can create talking points such as vocabulary, rhyming words, and you can also look at the meaning of the song or poem itself.
Looking At Pronunciation
Songs and poems are fantastic tools to learn about pronunciation. You can look at the individual sounds, rhyming words and pairs, connected speech or speech patterns.
You can ask the students to carefully read then pronounce the words they are looking at.
Looking At Rhyming Words
Poems and songs usually follow some sort of rhyming pattern. You can discuss these patterns with your class as you read the poem or song and ask them to shout out when they hear a rhyming pattern.
From here, you can also ask them to come up with their own rhyming song, verse or poem. So, not only do the students learn vocabulary skills, they will also be able to look at patterns and basic grammar skills.
Turning Them Into Role Play
Songs and poems often tell stories. These stories in the songs and poems can be used as a ladder into role play.
You can get the students to act out what the story is in the song or the poem. This can be a fun exercise as well as a good learning one; it encourages the students to read and actually understand the song or poem, and it allows them to show a creative side.
Poems and songs are an under used resource in many classrooms today. They are easy to find and easy to implement in any level of learning English.
You might also like...